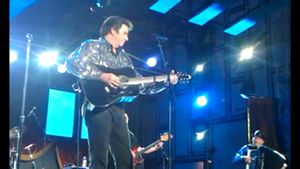 Sample songs and Song List
Steve specializes in the earlier, classic Neil Diamond songs. A partial song list, in no particular order, includes: 
Solitary Man 
Holly Holy 
Sweet Caroline 
I Am I Said 
Cherry Cherry 
Play Me 
Shilo 
Kentucky Woman 
Brother Love's Traveling Salvation Show 
September Morn
Brooklyn Roads
Love On The Rocks 
Hello Again Hello 
You Don't Bring Me Flowers 
I'm A Believer 
You Got To Me 
Thank The Lord For The Night Time 
Song Sung Blue 
Cracklin Rose 
Girl, You'll Be A Woman Soon
Forever In Blue Jeans
Longfellow Serenade
A Beautiful Noise
Soolamon
Desiree
Heartlight
Red, Red Wine 
Morningside 
America 
...and more! 
Sometimes, due to a lack of space or budgetary concerns, a full band just isn't do-able, but fear not, our "track show" sounds amazing! Steve can sing...in costume and playing an acoustic guitar...over some of the finest, professionally produced, backing tracks available. 
See the player below for a sample:
0:00/3:03

0:00/3:43

0:00/2:35

0:00/3:25

0:00/3:36

0:00/3:02

0:00/4:02

0:00/2:22

0:00/3:05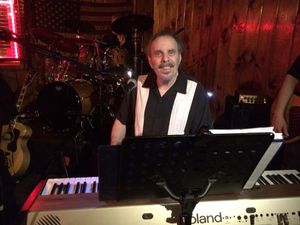 the "Diamond Jubilee" Band
Countless hours are spent by each musician listening to the songs & watching concert footage, learning to not only replicate, but interpret, and, in some cases update, the original arrangements. In many cases, Neil himself has made changes to his own arrangements, and Steve and his band select the "best of", providing their audiences with the freshest, yet most memorable, versions of their favorite songs...a sort of  hybrid of the original recordings and best concert performances!
Musical Director David Moscoe
The "glue" that keeps this all together is our musical director/keyboardist DAVID MOSCOE.
David Moscoe is a phenomenal keyboardist/pianist, and has been a regular on the So Cal music scene for decades. It's safe to say that, at one time or another, he has backed just about every performer who has graced a stage here, and he has worked with Steve in his various bands and productions for nearly a decade. He leads the band with energy and focus, and is a delight to play with, as well as serving as a sometimes "comedy foil" for some of Steve's off-the-cuff-improv-style humor that is woven throughout the show. He's a musician that not only "plays the song", but "plays the singer", which in THIS band is a crucial distinction, as Steve will, on occasion, veer into "uncharted territory" with complete confidence that Dave will not only follow, but lead the rest of the band on this musical exploration. 
The rest of the band is a rotating roster of some of the finest professional and in-demand players on the Southern California scene.  Each individual member has a resume that would fill an entire website. They are all veterans of casinos, festivals, fairs, nightclubs, corporate events, fundraisers, theatres, performing arts centers, concerts, theme parks, cruise ships,  film, TV, radio, commercials...events of any and every size and capacity. Because of the demands of their individual careers, it is necessary to have a "pool" of highly-qualified musicians from which to draw for each show. Each musician has performed countless shows with Steve, so the quality of the show remains consistent, regardless of who is onstage.
Here is just a partial list of some of the players:
Lead guitar:
Craig Stull, Fino Roverato, Craig Copeland, John "Gunsmoke" Snoke, Jon Woodhead, Dan Sawyer, Billy Watts.
Bass:
Vince Tividad, Bill Markus, Mick Mahan, Brad Hayman, Bruce Lett, Randy Landas, Jimmy Harris, Jonathan Pintoff.
Drums:
Gary Gibbons, Tom Fillman, Tom Walsh, Slammin' Sammy K, Dave Burns, Jim McCarty.
Horns:
Gary Bivona, Mike Nelson, Dan Sawyer, Rick Kellis
Singers:
Susan Ritter (guest star), CeeAnna Ellner, Nikki Dana, the entire band.