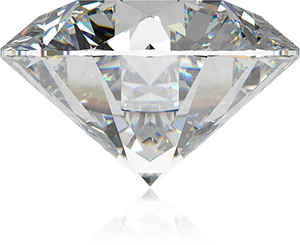 Recent Reviews
"You have a beautiful voice and you sound so much like my son. You even look like him!"    ---Rose Diamond (Neil's mom)
"It blows us away how much you sound like Neil. Just amazing" -- Neil Diamond's horn section @ JAX Bar & Grill   
"...you're not just an imitator, you are a true living tribute" ---Deana Martin (Dean Martin's daughter) 
"I've been booking top-tier entertainers for over 40 years at my various nightclubs, some of the biggest names in the business, and Steve Waddington is one of the absolute BEST I've ever seen! Incredible talent!"  -Tom Monteleone, owner of Barone's
"To be honest, I never really gave Neil Diamond much thought, one way or the other, until I saw Steve perform as Neil Diamond at our corporate event! Totally blew me away with his performance! I now own a few Neil Diamond CD's and mp3's,  and I am almost embarrassed to say that some of these songs are my current favorites! What a fantastic show! Thank you, Steve!"--Eric B, attendee
"Your Neil Diamond tribute is the best I've ever seen. I LOVE the show"  --Andy S, frontman for 'Blasphemous Rumours' and 'The Furs'
What the buyers are saying... 
"OMG! You were FANTASTIC! It was like the real Neil Diamond sang at our wedding! Everyone LOVED it! Thank  you SO MUCH" --Dave & Anne-Marie, Los Angeles wedding  
"Talented, Professional and Punctual! Steve performed for one of our corporate events. He arrived early, was set up and ready to perform well in advance of the party. Steve was engaging with our guests during his meet/greet and especially in the course of performing. Steve is extremely talented, has a beautiful voice, and performs exceedingly well. The guests loved him. And the client remarked that he was extremely professional to perform past his allotted time when one of our other talents was running late. Steve ensured there was no lapse in entertainment for our guests. I will be hiring Steve again!" --Doug K, agent/talent buyer
"Amazing Entertainer!! I cannot say enough amazing things about Steve! He blew all of our guests away with his amazing talent! Steve was so kind, flexible, punctual, and just a wonderful overall entertainer. Thank you for making ___'s 40th b-day such a special event!" --Stacey A, talent buyer
"WOW! Thanks for a GREAT show! And thanks for adding a bit of humor! Everybody can always use a good laugh! Thanks again!" --Alex, talent buyer/event coordinator
"Perfect performance by top notch professional!  I hired Steve to perform at my mom's memorial service. My mom loved Neil Diamond and having Steve perform at her service was a perfect tribute to her. His performance was outstanding. He sounds so much like Neil that "impressive" doesn't begin to describe his talent. His professionalism began from the moment he sent me his initial quote down to the breakdown of his equipment and exit from the event. I would absolutely hire Steve again without hesitation and would highly recommend him to anyone. The feedback from those in attendance was outstanding! Everyone enjoyed his contribution to remembering my mom. Thank you Steve for making what was a difficult event for me, a bright celebration of my mom's life!" --Jennifer S, talent buyer/event coordinator
"Super Entertainer! Steve Waddington and his band entertained for our holiday party. He was personable, spectacular and a lot of fun. Guests came up to me and told me it was the best entertainment that we have ever had at the annual party. Definitely recommend and we will use him again." --Tamara F, talent buyer/event coordinator
"Fantastic! Steve Waddington aka Neil Diamond was fantastic. He performed for my mother's 85th birthday party. He looks and sounds just like Neil. Steve made my mother feel so special by kissing her hand and dancing with her while singing her favorite Neil Diamond songs. She was thrilled! I highly recommend using Steve Waddington." --Teri S, talent buyer/private party
"Amazing Band! Couldn't have asked for anything better!!! Steve, Susan & Group did an amazing job entertaining our guests! The birthday boy was so touched by Steve's incredible voice and his amazing impersonations that he teared up a bit and sang along for most of the night. The band is not only very talented, but they were well prepared - arrived on time, brought everything they needed, set up on time and entertained us all oh so well. On top of all that Steve is a very funny guy so he made us all laugh and kept the party going for hours! Everyone loved them and would love to have them back entertaining us for the next big celebration!" --Nadia, E.C.
"I totally recommend him! Anyone wanting a successful party should hire Steve Waddington and his band! They are all so nice, professional and spot on with all of the impressions! Thank you Steve and your entire band including the beautiful Susan, for making our Father's Day party complete!" --Joanie B, talent buyer, private event
"Prompt, on time and very entertaining. Easy to work with! Our event was even more successful with Steve headlining for us. Our guests gave positive feedback and Steve was so easy to work with!" --Crystal, talent buyer, fundraiser event chairperson
"The Best Entertainer Ever! We just had a very important celebration and booked Steve Waddington at ****, in Anaheim. Steve and his group brought the house down. He was very good, funny and versatile. He was excellent to work with from start to finish. A must for every occasion. We are already thinking about when we can use him again!" --Gail J, talent buyer
"Steve was amazing! He was funny, engaging with the crowd and very friendly with everyone! It was a great night thanks to Steve! His assistant was a doll and we loved it when she got up to sing as well! Great job guys...our guests couldn't have been happier." --Caroline C, talent buyer, corporate event
"My guests loved him. Soooo easy to work with.  
Good thing he left plenty of cards because I've already been asked for all of them." --Steve P, event chairman