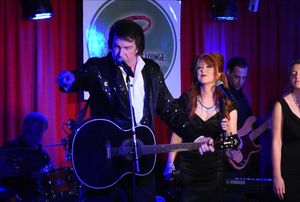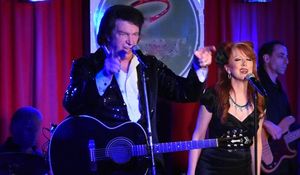 "

You have a beautiful voice and you sound so much like my son. You even look like him! "
— Rose Diamond, Neil's mom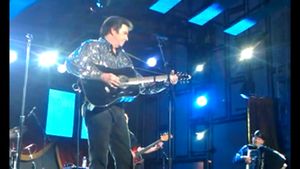 The "Feel of Neil"...a Tribute to Neil Diamond
NO ONE sings Neil Diamond like Steve Waddington!
Yes, Steve plays the same type and style of acoustic guitar that identifies each of Neil's songs so well, and he has the quintessential sequined outfits, but what really sets him apart from the other tributes is his amazing voice!  He sounds more like the original Neil Diamond that we all remember so well from radio and recordings, but he adds a few flourishes and vocal nuances from Neil's recent live shows...a vocal hybrid, if you will, from every era of Neil's 50 year career. Truly..."the Feel of Neil"!
 His backing band, Diamond Jubilee,  is comprised of the finest professional musicians currently working today! Each member has an impressive resume backing the biggest names in entertainment, and they bring their "A game"to every show!  They get everyone singing along, clapping, laughing, dancing and just having a blast! It's a fun trip down "memory road"!
The only show that might sound better than this would be seeing Neil Diamond himself!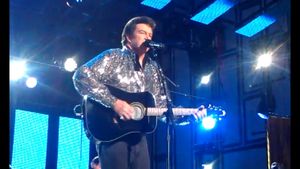 Press Photos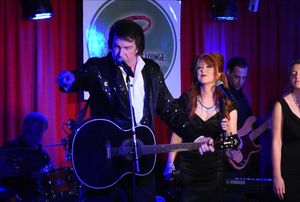 Sample Track
Sometimes, due to a lack of space or budgetary concerns, a full band just isn't do-able, but fear not, our track show sounds amazing! Steve sings...in costume and playing an acoustic guitar...over some of the finest, professionally produced backing tracks available.
See below for a sample: